Coronavirus Information and Eastern Howard Schools (Updated 03/27/20)
Comet Families,
Starting Monday, March 30th, Spring Break will begin for all of our students and instructional staff. There will be no eLearning taking place at this time. I do want to emphasize how important it is for our students to complete their previous eLearning assignments before we start the next eLearning session on April 21st. 
Governor Holcomb has put into place an executive order for Hoosiers to stay home in the fight against COVID-19 from March 25th to April 7th. Howard County is currently under an orange travel advisory. This means essential travel only for all of us. 
As a result of the above, the following changes have been made.
Only designated personnel will have access to any of the school buildings.

All entrances will be secured and locked.

Except for designated personnel, all Eastern staff members will remain home, and when appropriate, perform expected duties from home.
Eastern Howard Schools join Governor Holcomb in asking everyone to stay home unless you absolutely must be out for something essential. Let's join in this effort so we may try to get back to normal activities as soon as possible.
Sincerely,
Dr. Richie
Coronavirus Information and Eastern Howard Schools (Updated 03/20/20)
Comet Families,
The fast-moving COVID-19 virus developments have changed so much of what we come to expect in school and society.  The unprecedented challenges for our students and their families are being felt in your homes and the schools' hallways.  We miss our students!  Governor Holcomb has announced that all public and private Indiana schools shall remain closed until May 4, and we have adjusted accordingly.
Here is a summary:
Teachers have provided elearning lessons for the weeks of March 16 and March 27.  Please check in with your students to see that these assignments are being completed.
During the weeks of March 30 – April 10, Eastern will observe the previously scheduled spring break.  There will be no daily breakfast and lunch deliveries during this time.
For the week after spring break, April 13-17, Eastern Howard School Corporation will remain closed.  This will not be an elearning week.  These five school days will be utilized as waiver days granted by Governor Holcomb.
For the last two weeks of April (4/20-5/1), our teachers will provide eLearning assignments on Tuesdays, Wednesdays and Thursdays.  More details will be provided in the coming week as to the specifics of this schedule.
All Eastern Corporation property remain closed.  This includes the Greentown Public Library.
Thank you for your understanding as we adjust our plans.  Please stay safe, and let us know where we can help.  You should expect another update next Friday, March 27, 2020.
Coronavirus Information and Eastern Howard Schools
In accordance with guidance from Governor Holcomb and the Howard County Health Department, Eastern Howard School Corporation will be closed from Monday, March 16, until Monday, April 13, 2020.  This step is necessary to mitigate the worldwide COVID-19 outbreak which has been confirmed in Indiana.  As of this time, there is no confirmed case within the EHSC community.  We recognize the impact this will have on your family, and we appreciate your continued support.
You can read the full letter from Dr. Richie below. You can also access the press release below.
The full letter from Dr. Richie can be found at this link:
The full media release can be found at this link:
Coronavirus Information and Eastern Howard Schools
Updated Announcement 03/11/2020
Dear Parents & Guardians,
Due to the recent confirmed case of the Novel Coronavirus (COVID-19) in Howard County, all four of the Howard County School Corporations have collaborated and agreed that it is in the best interest of our students and school community to cancel tonight's high school Howard County Music Festival performance.
Today, we were also informed that a hospital employee, who was in proximity to the patient confirmed with the virus, was present at last night's Howard County Music Festival rehearsal with students.  For guidance we contacted the Indiana State Department of Health and spoke with Dr. Dan Rusyniak. Given the information, he did not find it necessary for the schools to take any further measures at this time other than the precautionary measures we currently have in place.  We will continue to work with our local and state health officials to ensure the safety of our students and staff. This is an ongoing situation that we are actively monitoring.
Eastern Howard School Corporation Administration
---
Eastern Howard believes the safety of students and staff is more important than anything else. While there have been reports of the coronavirus worldwide, Eastern has not seen any infections of this type. It is our policy to always be prepared though. Please take a moment to read through this information from our Superintendent, Dr. Keith Richie.
The full letter from Dr. Richie can be found at this link:
Updated information on COVID-19 can be found at:  
https://www.cdc.gov/coronavirus/2019-ncov/index.html​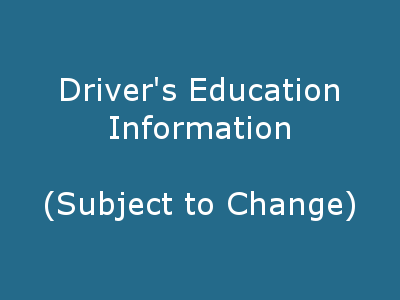 2020 Eastern Driver Education  Application due April 22nd to the High School office. If you have any questions contact Shawn.Carpenter@eastern.k12.in.us or Kyle.Bedwell@eastern.k12.in.us . Driver Ed Form 1 Eastern High School Parent driver ed.docx
Welcome to Eastern Howard Schools
Welcome to Eastern Howard School Corporation. Our schools are located in the small town of Greentown, Indiana, and we pride ourselves on hometown values. Our mission is simple; "Eastern Howard School Corporation will provide academic, social, and physical opportunities to all students in order to allow them to pursue their fullest potential and to prepare them to be responsible and productive citizens."
Our teachers and staff are among the most caring individuals you will find anywhere. We love our jobs and welcome your children into our schools. In addition to caring for our students, we also care about the community. Eastern has embarked on a new mission through "Eastern Cares." Our initiative highlights all of the good works of students and staff and how we give back to the community.
Check out the sections below to find out more about all of the ways Eastern Cares. Eastern truly is a great place to be.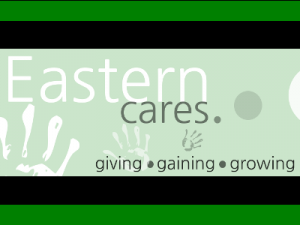 Eastern cares about our community, students, and patrons. Click this link to learn more.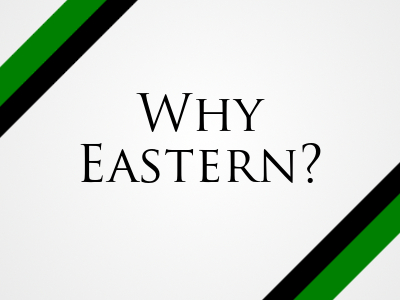 Join us to learn why choosing Eastern is a very wise choice. Click this link to learn more.