News
WELCOME TO THE MIDDLE SCHOOL GUIDANCE PAGE!
Welcome to the middle school counseling page for 6th, 7th, and 8th graders.  Notice the tabs across the top for NEWS, ACADEMICS, COLLEGE & CAREER READINESS, and TESTING.  If you don't find what you are searching for, please don't hesitate to contact me.   tricia.anderson@eastern.k12.in.us
Middle school guidance information will be e-mailed to parents in the form of electronic quarterly newsletters through Skyward.  Please make sure we have your updated e-mail address in Skyward.
For the most up-to-date guidance announcements, please access your child's course in Canvas titled, "Guidance Class of 2028" or whichever graduating class to which your child belongs. 
Additionally, here is the link to the latest Guidance Newsletter for Fall 2023!
Parents & Guardians,
Please access the newsletter at this link to find important information regarding after-school help, tutoring, Canvas, and much more.
Thank you,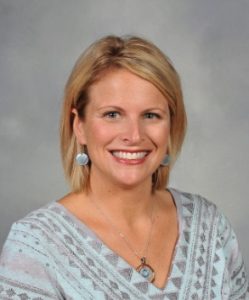 Tricia Anderson, EMS Counselor & School Testing Coordinator
Academics
Important Guidance Dates Fall 2023
August 2:  1st Day of School
August 9:  Schedule Change Deadline
August 14 – September 8:  Grade Level NWEA/MAP Testing
August 31:  End of midterm
September 4:  Labor Day – No School
September 25 – 29:  Indiana College Go! Week
October 3:  End of 1st 9 Week Grading Period
October 12:  Parent/Teacher Conferences
October 13 – 20:  Fall Break
November 3:  End of 12 Weeks for Rotating Exploratory Classes
November 22 – 24:  Thanksgiving Break
December 14 – 15:  Final Exams
December 15:  End of 1st Semester
**Access your parent Skyward account for your child's grades and homework.  If you need your login information, please contact the middle school office at 628-5030**
Use the Rose-Hulman Homework Hotline as a resource for math and science homework help.  It really works and the college students on the other end are very helpful.
Period 1                     8:05 – 8:53
Period 2                    8:57 – 9:45
Period 3                    9:49 – 10:37
Advisory/Lunch     10:37 – 11:37
Period 4                   11: 41 – 12:29
Period 5                    12:33 – 1:21
Period 6                    1:25 – 2:13
Period 7                    2:17 – 3:10
College & Career Readiness
Indiana Career Explorer and Learn More Indiana are a must for parents and students.  These sites are specific to Indiana students and offer everything you need to know regarding high school graduation requirements, graduation pathways, four-year high school planning, scholarship opportunities, career assessments, career and college profiles, SAT/ACT testing tips, and so much more!!  Students can also opt to keep an electronic version of the four-year plan and guidance portfolio on Indiana Career Explorer.
Students in grades 7 and 8 can apply for the 21st Century Scholars scholarship program.  If you qualify for this program, you can get up to four years of undergraduate college tuition to attend an eligible Indiana public or private college or university.
ELIGIBLE STUDENTS MUST APPLY BEFORE JUNE 30th OF THEIR 8TH GRADE YEAR, OR THEY WILL MISS OUT ON THIS INCREDIBLE OPPORTUNITY!!
Click the link below to learn more about the program and to APPLY ONLINE.
21st Century Scholars Online Application

Testing
6th, 7th & 8th GRADE ILEARN TESTING DATES 2023-2024
Exact dates for each grade level will be communicated at a later date, but here is the general testing window.
ILEARN Grades 6, 7, 8
April 15, 2024 – May 10, 2024
Files